Before I jump into my recommendations, I want to let you know that some of the links below are affiliate links, which means I may earn a small commission for things you purchase directly from those links. Your purchase helps support my work in bringing you real information about health & wellness and keeping my coaching fees reasonably priced. 
THE STRUGGLE IS REAL, MAMA.
In the last two weeks, I feel like my world has been chaotic, to say the least.
We bought a new house, are selling our old house, dealt with sick kids during the move, sent a nervous kiddo off to kindergarten, and I had an appointment to get stitches to remove a suspicious-looking mark on my back (which came back all well and good, thank goodness!).
Some days I feel like I can barely keep my head on straight, and every day is an adventure as to what new things it might bring, but I'm taking it one day at a time and reminding myself that I'm doing the best I can given the circumstances. (In true wellness coach style) I haven't been perfect about it every minute, and as a recovering perfectionist, I have caught myself getting a little self-critical from time to time, but I did my best to give myself a lot of grace.
None-the-less, I've had to cancel meetings, I've dropped balls on things (which I HATE doing), and I've been forced to take it all an hour at a time to get through.
So, it seems so timely that I was planning on writing this 2 part blog over the last 2 weeks because let me tell you. It all hits close to home right now.
Here's the reality – the struggles never go away, but how we choose to react to those struggles and our ability to have compassion with ourselves are the things we can control.
What You Might Have Missed
If you missed Part 1 of this blog series, be sure to go back to that one first and get caught up. After coming across a very active conversation by moms in a fitness-focused face-group I'm in, I realized that in over 300 comments from moms all over the world, our struggles could be categorized in 25 themes.
The first blog talks about 1 – 12, and I'm finishing out the list with the final 12 – 25 themes today.
To summarize the big takeaway from the last post, you are not alone.
It's so easy to feel isolated and alone in our struggles as moms, and especially working moms, because no one really wants to talk about how we feel like we're failing or dropping balls or not proving our worth in a moment of chaos (especially at work.).
You're not failing – you're living.
This is life. If we think about life as one big experiment, then it's really just a series of tests and trials and trying again to get a different or better result. That's it. Doesn't that just make life seem so easy?
So, today on the blog, I'm breaking down the last half of the struggles all busy moms face.
If any of these sound familiar to you, it means you're probably more connected to the moms around you than you realize.
So, here we go:
25 Struggles All Working Moms Experience – Part 2
13. We struggle with balancing being a good mom, a good wife, a good friend, and a good co-worker
14. We struggle to find time for…. Anything.
15. We struggle to find real, true friendships
16. We struggle with taking care of ourselves
17. We struggle with living a full life
18. We feel like we never do enough
19. We struggle with balancing home and work life.
20. We struggle with feeling overwhelmed and failing
21. We struggle with turning off our electronics
22. We struggle with spending enough quality time with our kids
23. We feel like we're always yelling
24. We struggle with worrying too much
25. We struggle with overthinking everything
In Summary (in case you don't want to read through all 25)
13. We struggle with balancing being a good mom, a good wife, a good friend, and a good co-worker
The million-dollar question for moms – Is there ever such a thing as balance? My answer? It depends.
"Balance" is really a subjective term. How do you define balance in your life?
If you think balance = perfection, then no, there's probably no such thing as balance.
But, if balance means lowering expectations to fit your current obligations, holding onto boundaries to allow yourself to care for yourself as a priority, giving yourself tons of self-compassion for unexpected events, and also tons of positive encouragement to yourself for the small things you did well then maybe feeling a little more balanced isn't too out of reach.
We can't be all things to all people, but we can be ourselves to those people in our lives and in return, they should be able to step up and offer some extra help when it's needed.
A book worth reading on this topic: The Pie Life by Samantha Ettus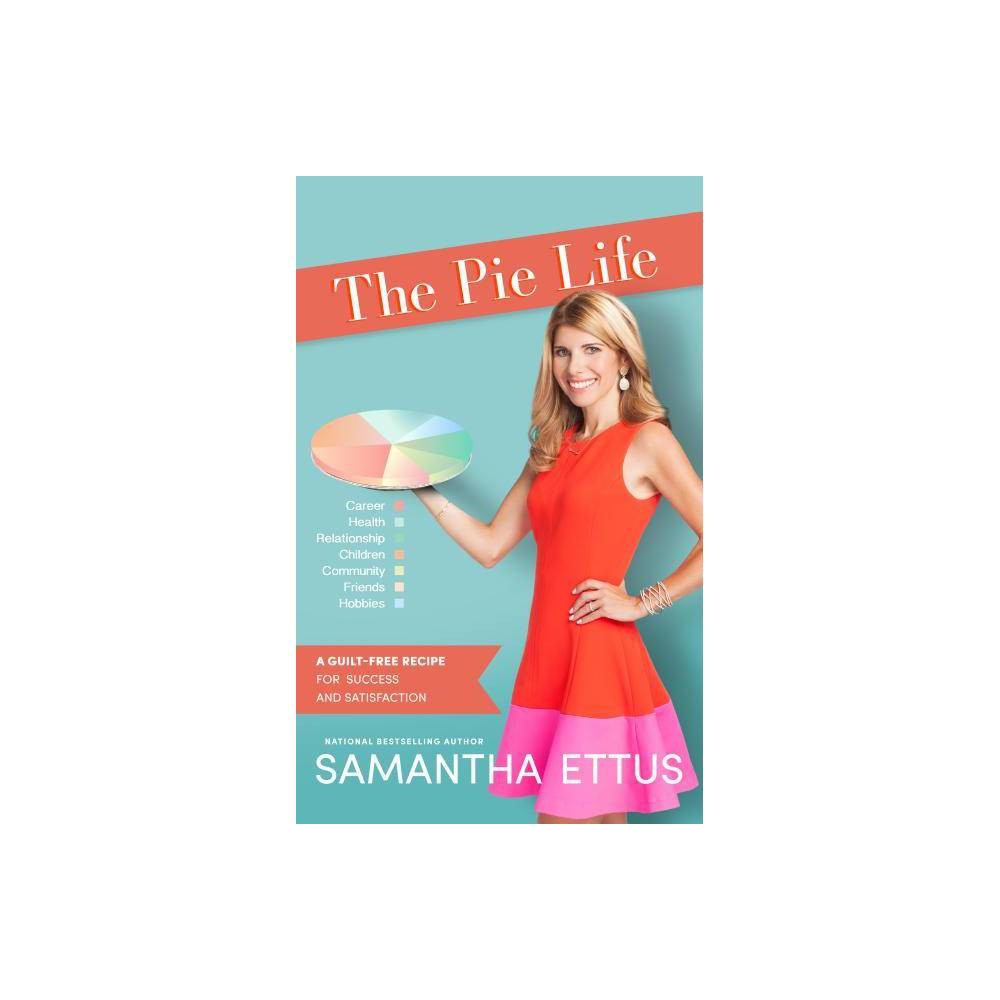 14. We struggle to find time for… anything.
Remember the days when you could spend a weekend or a weeknight doing… well, whatever you wanted? (give me a second while I snap out of my daydream). That was the life, right?
We would give anything to have a week or moment like that again, while at the same time, not at all be willing to give up the life we have today.
Making time for things pre-kids seemed so simple, but now, it means sacrificing something to make room for something else.
It means valuing your needs over your family's and saying "no" to extra obligations sometimes.
And it means committing to the idea that you're a better mom when you feel your best.
If you're over-committing yourself and never have time to do anything that feels like a break or moment to refresh your mind and body, then boundaries should be your new best friend.
In order to have time, you need to stop allowing everything and everyone else to use up your time, and that means deciding where your personal boundaries stand on allowing yourself time to do whatever you want – that's the true definition of self-care.
A book worth reading on this topic: The Magic of Motherhood: The Good Stuff, the Hard Stuff, and Everything In Between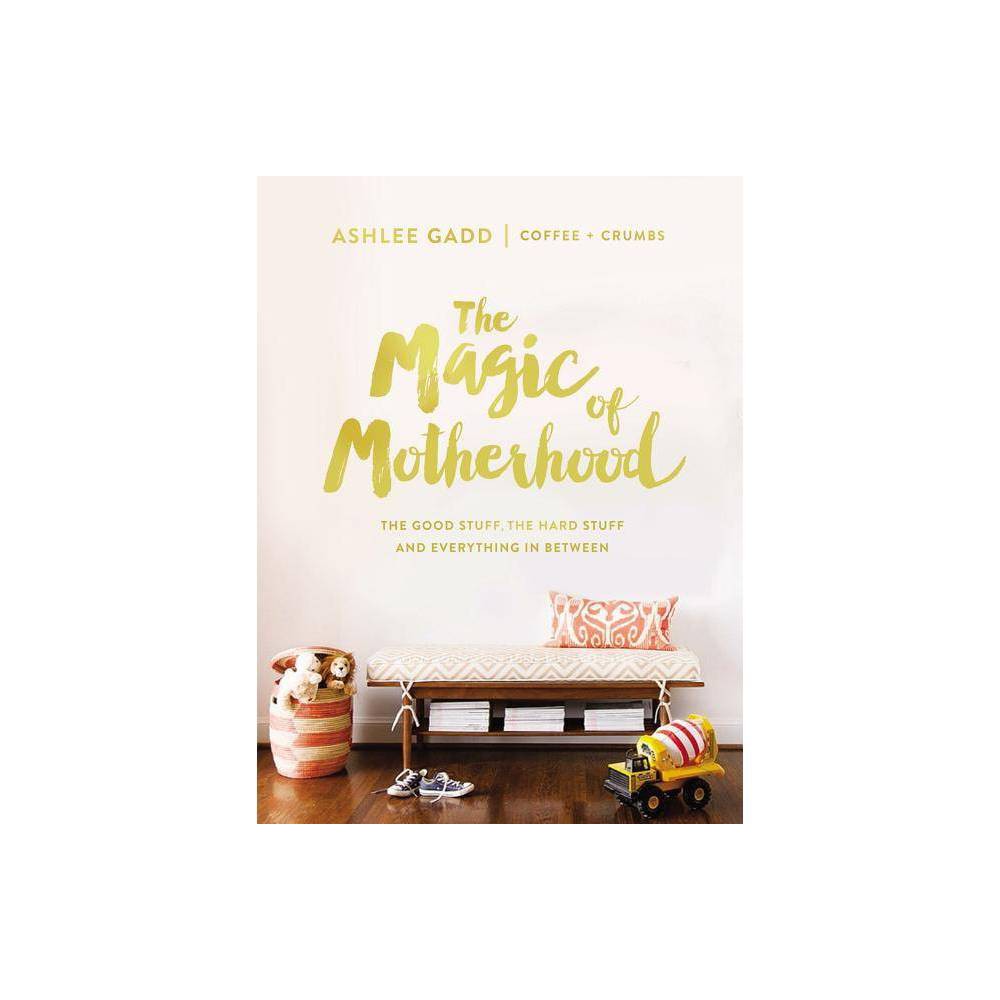 15. We struggle to find real, true friendships
Let's face it – finding mom friends is super awkward. We no longer live in an environment that forces us to make friends like we did in school or college. We actually have to go out and be intentional about making friends.
(Sidebar: Isn't it interesting how adult life is really just being intentional about pretty much everything?)
Here's the good news: Just about every mom feels this same way. So when you're at the park or meeting new moms at your kid's soccer game, chances are pretty good that they are struggling with the exact same thing.
So, build up the courage to ask that cool mom at after-school pick-up if she wants to grab a coffee sometime!
A book worth reading on this topic: A Tribe Called Bliss: Break Through Superficial Friendships, Create Real Connections, Reach Your Highest Potential
16. We struggle with taking care of ourselves
To start, see #14 about making time for anything these days. I wish there were courses in college for setting boundaries, self-compassion, and personal well-being because these are the life topics almost everyone will need someday (unlike that statistics class I begrudgingly went through).
But since there isn't, we're left figuring it out for ourselves.
What makes taking care of ourselves even harder is that moms have this super-power to be able to "power through" almost everything (#guilty), and we can actually trick ourselves into thinking we're "fine" when we're really on the edge of a breakdown.
Starting by making a commitment to make ourselves a priority, which means intentionally scheduling in time to take care of yourself, is key.
That might mean scheduling a haircut, going to yoga, or telling your family you're "unavailable" on Sunday evenings so you can lock yourself in your bathroom with a glass of red wine, a good book, and a warm bath. (a mom can dream, right?)
Whatever it is that makes you feel your best, schedule it and make it a non-negotiable in your life. And, it doesn't have to be a lifetime commitment. Just put something on the calendar for next week and stick to your guns about doing it.
A book worth reading on the topic: The Empowered Mama: How to Reclaim Your Time and Yourself while Raising a Happy, Healthy Family
17. We struggle with living a full life
When you think about your biggest fear, does it have something to do with life passing by so fast and feeling like you'll never figure out what your true calling was? Or, maybe something else about not living your best and most full life?
I have news for you, the marketing world loves you. They love being able to tell you how if you buy that one thing, you'll feel happier, healthier, and more fulfilled in life.
But here's the good news, the reason why marketers take this angle is because everyone feels this way to some extent!
And even though more "stuff" in your life won't make you feel more fulfilled at the end of the day, there are some simple things you can do to be more mindful and connected in your day.
Living a full like starts with experiencing life.
For you, that could mean getting out in nature or making plans to do fun things with your kids on the weekends, but it also might be as simple as making a daily goal to turn off social media notifications and limit your scrolling each day.
Give it a try for a week and see what happens.
A book worth reading on the topic: Little Book of Momfulness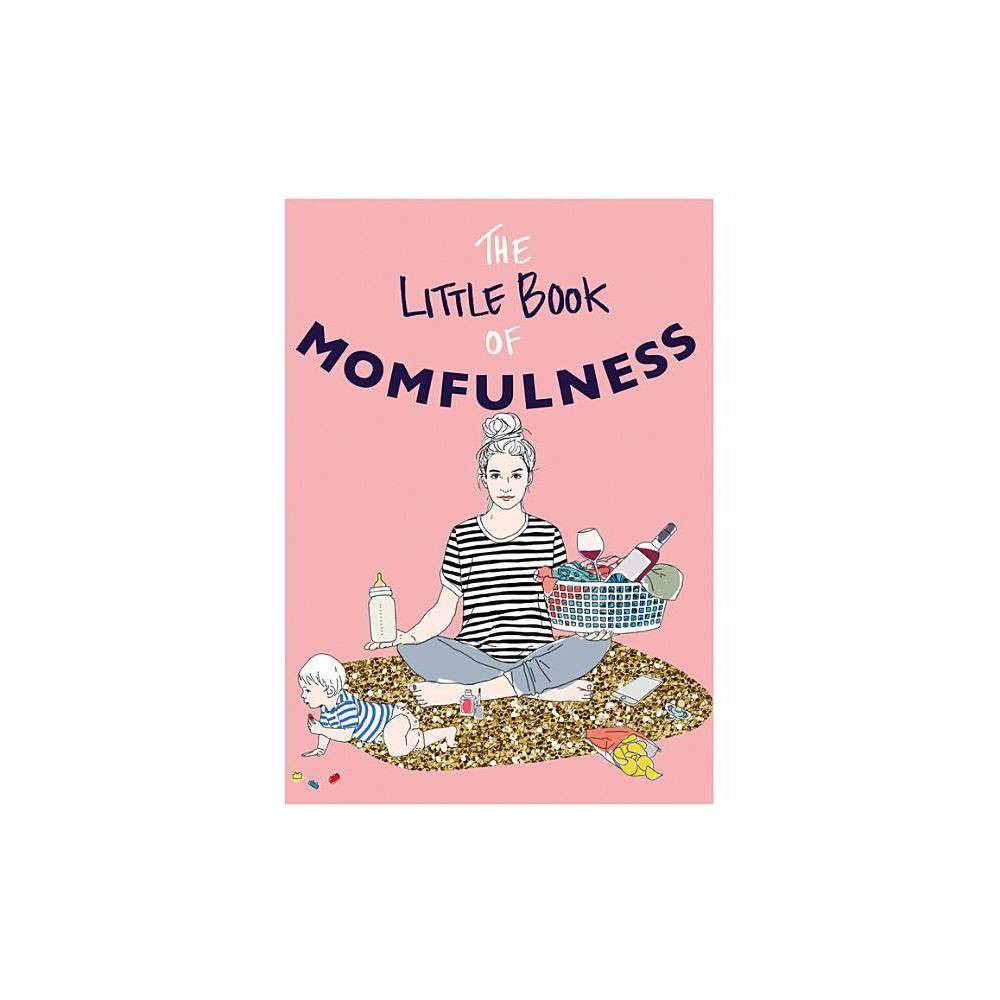 18. We feel like we never do enough
My husband used to tell me to stop at "good enough", but as a complete perfectionist in my younger years, that simply wasn't a possibility. Now, with kids, it seems like a never-ending struggle of never getting it all done, and never getting anything done well.
Lately, my kids seem to be adding to the mix in asking why I didn't put a note in their lunch box today, or why I didn't make their favorite dinner tonight….
"Doing it all" or "having it all" is a myth. Let's just accept it and move on. 🙂
A book worth reading on this topic: A Window Opens by Elisabeth Egan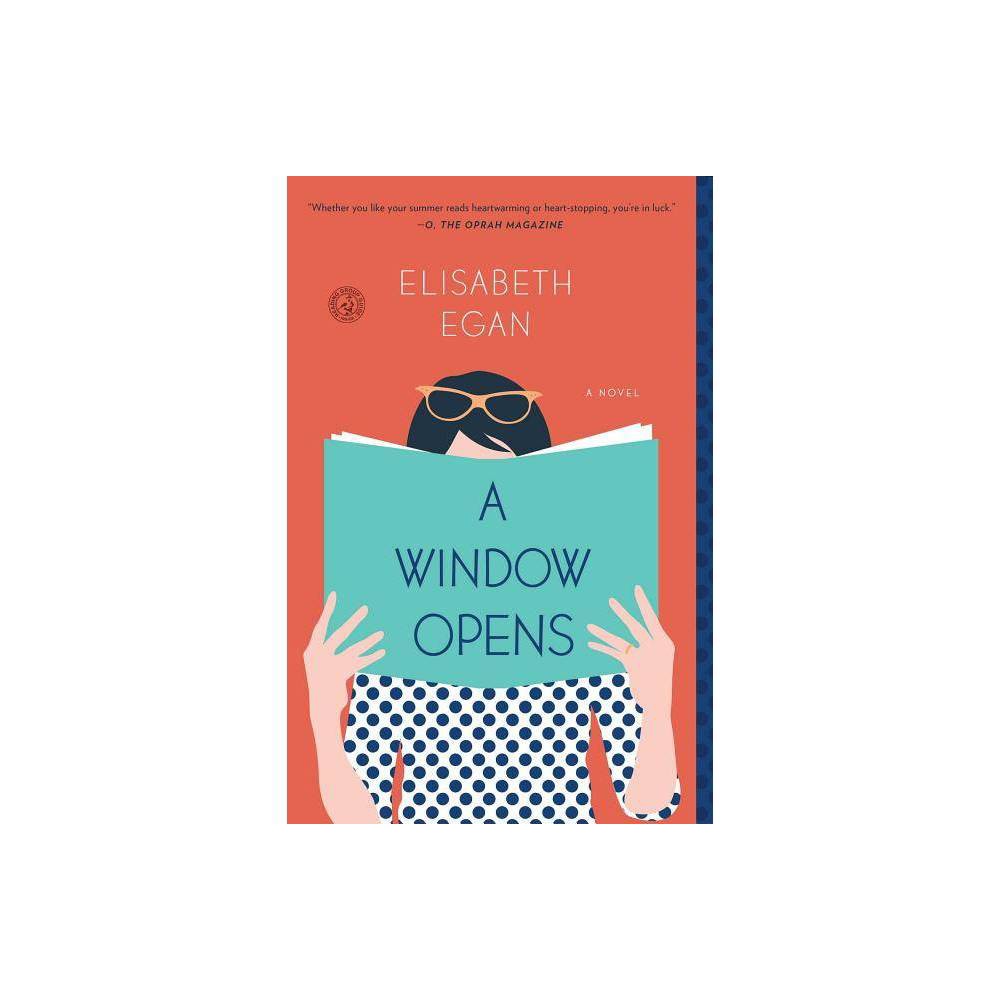 19. We struggle with balancing home and work life.
This is probably THE most common struggle I talk about with moms in my coaching practice. If you're working and you're a mom, chances are pretty fantastic that you're struggling with balancing work and family.
I have a ton of posts on this site that go into the details and offer some suggestions to help, but you can probably see how all these struggles all start to jumble together.
Balancing work and family life starts with boundaries. Boundaries at work, boundaries at home, personal boundaries, etc.
If you're having major challenges around balancing all. The. things., a good place to start might be with setting new boundaries.
A book worth reading on this topic: The Mompowerment Guide to Work-Life Balance: Insights from Working Moms on Balancing Career and Family
20. We struggle with feeling overwhelmed and failing
There's a quote out there that says, "mommin' ain't easy", and they would be 100% correct. There is SO much to manage and handle, and if organization or juggling a million balls in the air isn't your strong suit, it's really no surprise you're feeling overwhelmed and like you're failing.
But, here the truth – YOU'RE NOT
You're doing an awesome job, and if you're feeling this way, it's proof that you're probably doing a better job than you think.
Think about it this way, your kids have never had another mom, or family, or life. They don't have anything to compare your "momming" to. So, in their eyes, you're doing pretty freaking amazing.
A book worth reading on this topic: I Know How She Does It by Laura Vanderkam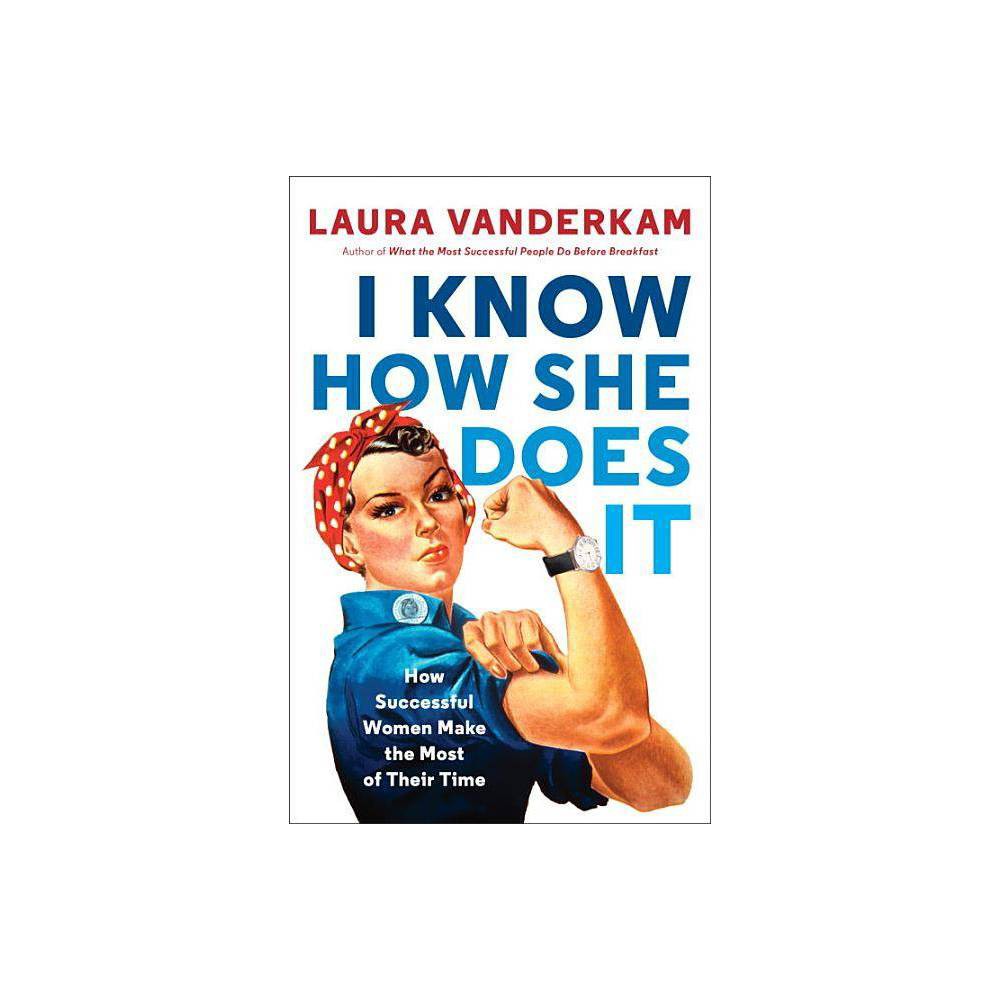 21. We struggle with turning off our electronics
At the end of a long day filled with challenging conversations, all you want to do is turn off your brain for a minute. You don't want to have to think about what's for dinner, or why someone is screaming, or what that smell is.
And the easiest thing within our reach is our phone.
Studies have shown us the addictiveness of social media, so it's no wonder that it becomes our default when we need to just "get away" for a minute, but it's also one of the main contributing factors to why we feel like we're struggling to be mindful and feel present in our families' lives.
So, what's a mom to do?
If taking control of your electronic use is something you'd like to get a better handle of, take a look at your evening routine and see if you can turn all electronics off during key family times like starting from when you get home to once the kids are asleep.
Find a place to set your phone and turn it on silent so the buzzing doesn't tempt you to pick it up and see what you missed. It might be really hard to break free from the FOMO for a few nights, but after a while, you might start to feel a sense of freedom having some time away from the digital world.
A book worth reading on this topic: Deep Work: Rules for Focused Success in a Distracted World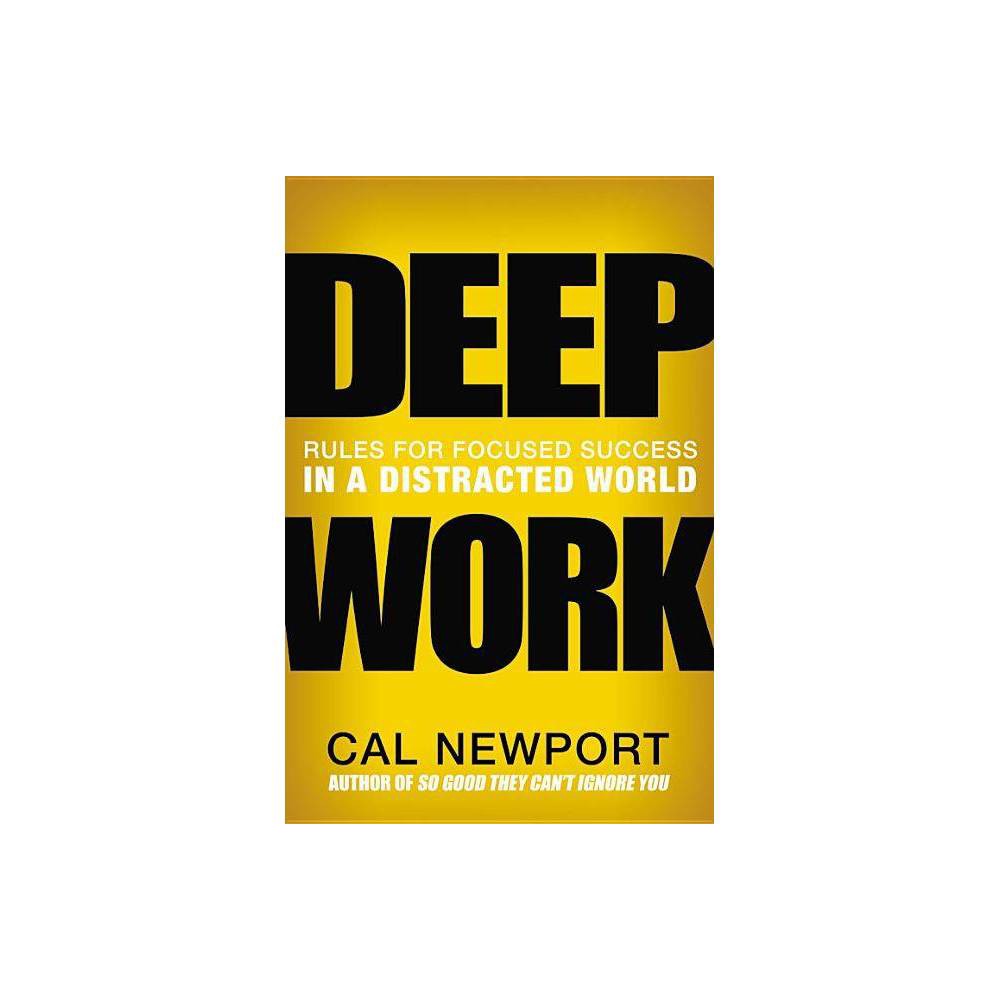 22. We struggle with spending enough quality time with our kids
Mom-guilt. We all have it and it never really goes away.
When we're away from our kids, all we can think about is being with them. But when we're with them, all we can think about is the million things we should be doing instead.
The brain is awesome at playing tricks on us, right?!
If this is something you struggle with, being intentional with your time and even reminding yourself to "be here now" when you're with your kids so you can give yourself permission to let go of all the other things on your mind can be a start.
Start with planning 15 minutes a day of undivided attention with your kiddos. Then, see how it goes and make adjustments for the next week.
A book worth reading on this topic: The Mom Project: 21 Days to a More Connected Family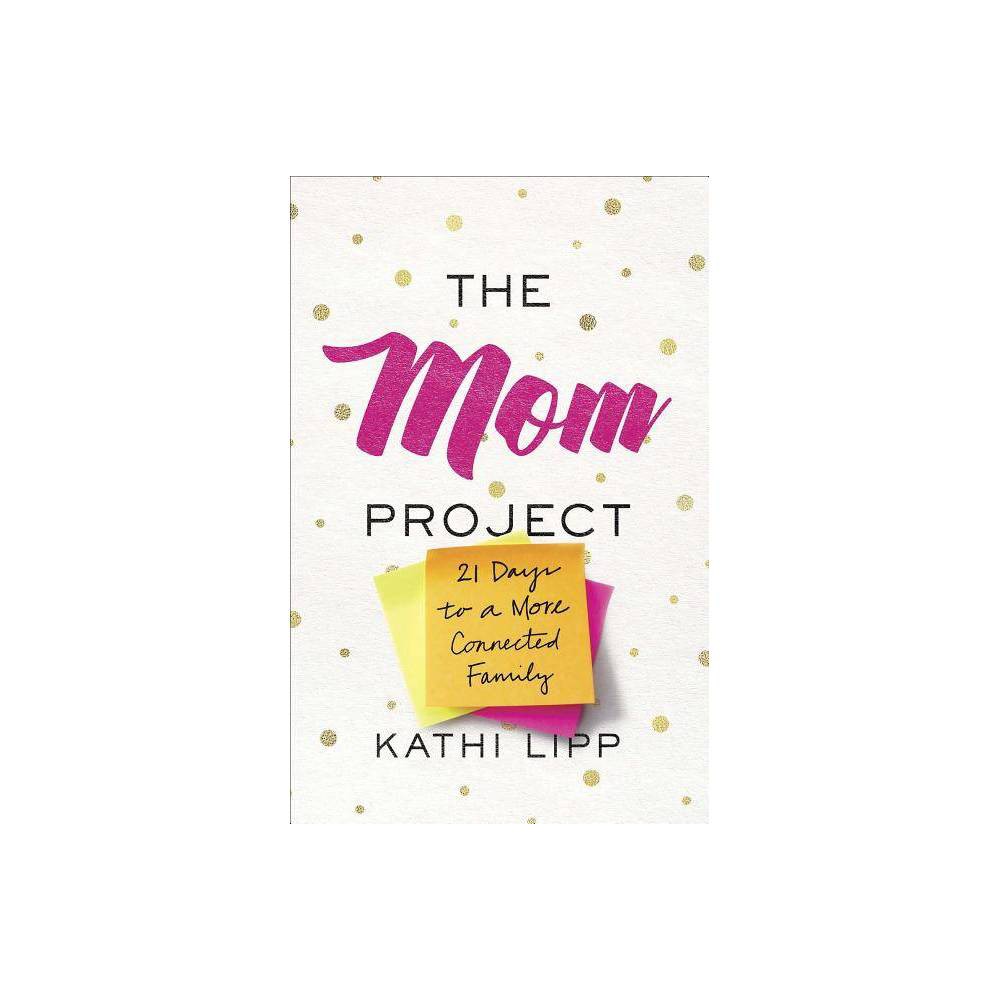 23. We feel like we're always yelling
Why do kids always know how to push our buttons? We love them to the moon and back, but man, can they get on our nerves!
At the end of the day, getting upset and losing our tempter from time to time is human and we've all been there.
You're not a bad mom for yelling at your kids sometimes. You're human. And explaining to them that you're not perfect can be a helpful way to show them that they don't have to be perfect either. Raising kids that turn into self-compassionate adults is pretty cool in my opinion, so there you go.
A book worth reading on this topic: Brave Moms, Brave Kids: A Battle Plan for Raising Heroes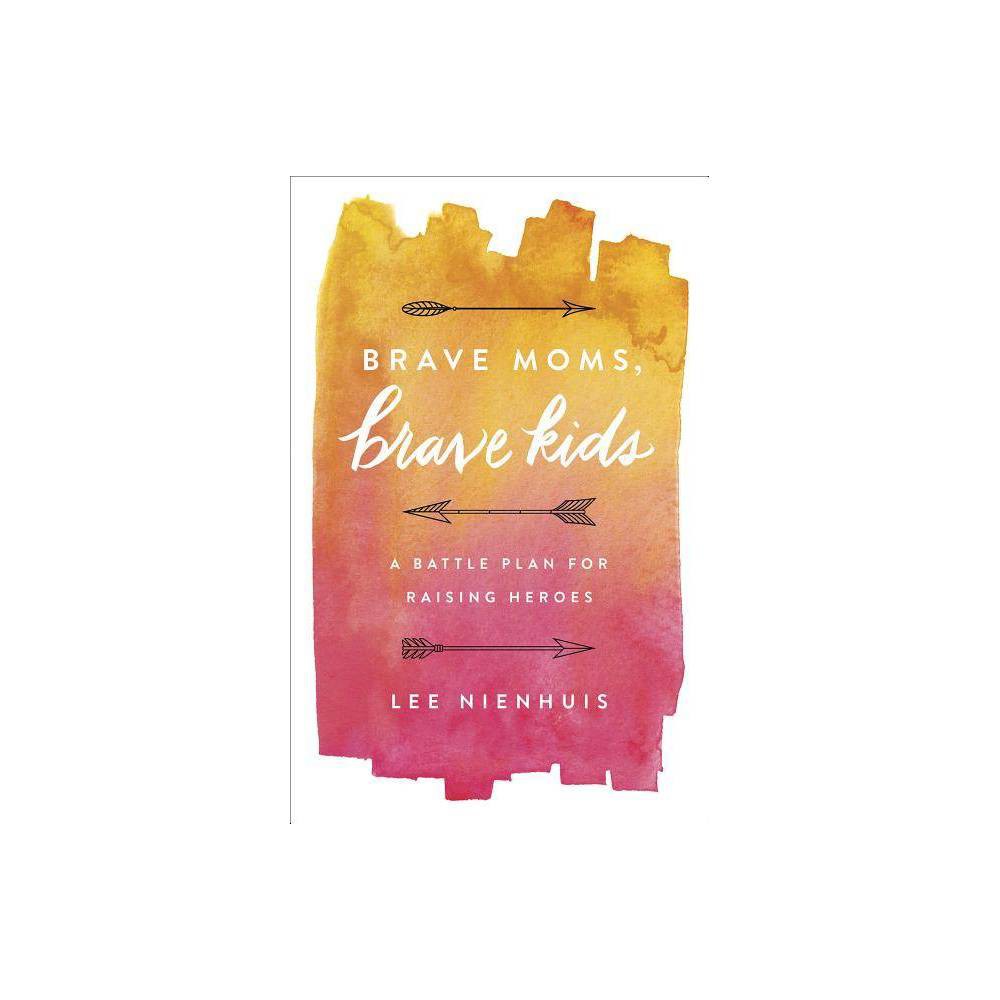 24. We struggle with worrying too much
We care so darn much about our kiddos that it can be easy to let worry overcome the joys of mom life. Worst-case scenarios have started to take over the thoughts in our head since the day we brought our little babes home and checked on them in their crib 8 million times to see if they were okay.
Sharing your worries with a mom friend might help you realize that, first, every mom worries and (again) you are not alone, but they might also be able to share their perspective on your worry to help lessen your fears about your worries coming true.
A book worth reading on this topic: #IMomSoHard
25. We struggle with overthinking everything
Yep. As moms, it's what we do (because of previously said 24 other things we struggle with). We think and think and think until there are no more options.
If you need someone to overthink something – ask a mom. It's pretty much our main superpower.
Here's the thing – as Mel Robbins so nicely puts it in this Audible, when you overthink something, you're just exhausting yourself until it happens in real life.
If you're overthinking something and putting off what you know you need to do – here's your message to stop procrastinating and go do that thing!
A book worth reading on this topic: Take Control of Your Life: How to Silence Fear and Win the Mental Game
Summary –
As I said at the beginning, if any of these struggles resonate with you, they welcome to #momlife. We're all in this together (even the moms that look like they have it all together).
We can let these struggles and challenges run our lives and take over our joy for living, or we can choose a different perspective.
If you've never done so before, try taking a brave leap of faith and open up to a mom friend about the struggles you've been dealing with lately. You might be surprised to find out that it brings you closer together knowing that you're going through the same things together.
If that feels too vulnerable to you, schedule a time to talk to a wellness professional who is trained to listen to your struggles and help you feel less overwhelmed by it all.
Talking it out can go a long way in helping you hear it out loud and realize some small baby steps you might want to take to help you get past the struggles in your life and start feeling your best again.
You've got this, mama!