Before I jump into my recommendations, I want to let you know that some of the links below are affiliate links, which means I may earn a small commission for things you purchase directly from those links. Your purchase helps support my work in bringing you real information about health & wellness and keeping my coaching fees reasonably priced. 
If you're on social media and have semi-regular conversations with other moms, chances are good that you've heard of Rachel Hollis. She's kind of a big deal right now. Her latest best selling book is about removing the stories we tell ourselves so that we can live a better life. Have you read her latest book?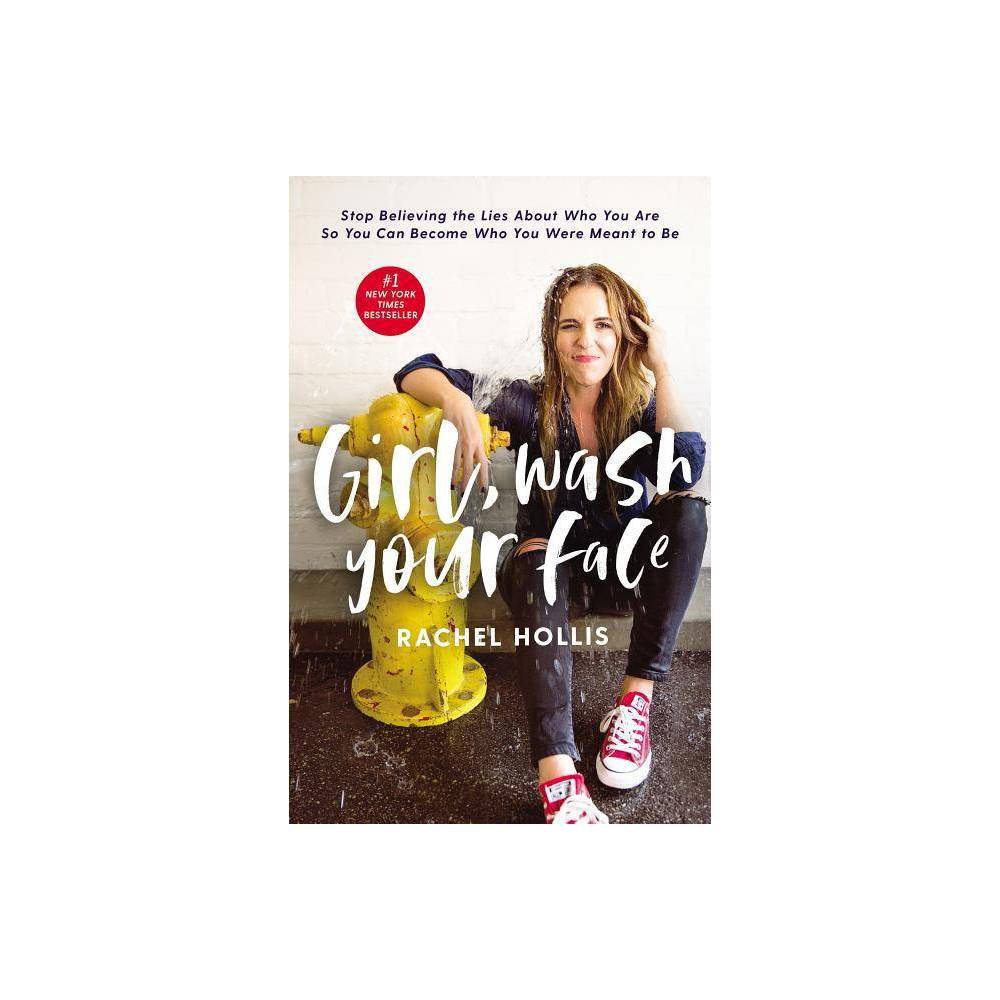 As you can probably guess, I'm digging her style. And although I wouldn't say I'm mom-crushing on her or drinking the Hollis-kool aid, I think so much of what she says is relatable to other moms.
And, in the midst of her book-hype, she has launched a complete movement that's taking social media by storm, The Last 90 Days Challenge. It's all about living the last 90 days with the same energy and gusto that you did after the new year. The Last 90 Days Challenge focuses on crushing goals, being more productive, and making it to the gym. You know, pretty much my jam when it comes to goal planning.
But, what if you looked at this movement from a different perspective? What would happen if instead of going crazy with your goals in the first month of the year and burning out, or making a final push through the end of the year, you found a consistent sustainable routine that allowed you to achieve your goals while maintaining energy, passion, and productivity year-round?
Or, what if we could adopt the skills that help us create a new habit and anchor it to something that was as natural in your day as brushing your teeth?
As a wellness coach, helping people go from new routine – to – habit – to – lifestyle routine is what I do best. So instead of focusing heavily on your goals for the last 90 days OR telling yourself you'll wait until the New Year, why not get started with a few small steps that will help you commit to a new change that will feel like a natural part of your lifestyle by the time to ball drops?
If you've been thinking about making more time for yourself, eating healthier, getting better about meal planning, or even creating better work/life balance, here are a few things you can do to commit today instead of waiting for "someday":
Jump in with both feet. Often times, when we're trying out a new change in our lives, we are scared to commit at 100%, so we "dip our toe in" and try it out. But the reality is, if it's something you know you need to start doing in your life, your mindset needs to be "all in". That doesn't mean you need to be eating, sleeping and breathing this new change, but you need to be able to say with 100% certainty, "yes, I'm doing this" instead of "maybe I'll give it a try".

Dig Deep.

If you're not usually a person that likes to get all in touch with their emotions, you're going to have to get a little uncomfortable for this one. Here's why, when you decide on a goal or something you want to change, there's probably a bigger, deeper reason for it. You may have heard people refer to this as "finding you are why". This isn't just a hyped-up phrase, it has some true merit when we're able to tap into our deeper motivations. By tapping into our emotions and our WHY, we're more likely to commit to a lasting behavior change. Need some inspiration to help you dig deep? Try some journaling, meditation, or even get into a deep conversation with a friend who is a great listener and see if you can really answer "why" you want to make this change.

It will be worth it when you see how much this will drive you later on!

Baby Steps.

As they say, Rome wasn't built in a day, and your goals don't need to be accomplished in a day either. Break your goal down into smaller steps and tackle it one at a time. For instance, if you want to get better at meal planning and eating at home, but you currently go out to eat 3 times a week, you might be better off making a goal to eat out once a week instead of never again.

If you make too big of a jump, chances are something will fall apart and then you'll be back at square one or worse.

Believe You Can Do It –

One of my favorite quotes by Jim Rohn is "Whether you think you can or you think you can't, you're right." Mindset plays a huge role when it comes to creating a lasting change in your life, which is why it can be so helpful to have a professional, like a coach, help you see your strengths and build your belief that you can actually achieve what you set out to accomplish!

Trust me, I know you can do it, but you have to believe it too in order to make it happen.
Instead of the constant start and stop of goals throughout the year, what would it be like to just create a lasting change? If you've been thinking about how you need to make a few healthier lifestyle changes in your life, whether it be eating better, working out regularly, or reducing stress in your life, but you are so overwhelmed with the idea of getting started, let's chat.
I offer a free 1-hour introductory wellness coaching session where we can work together to turn something that feels like a distant dream into something that you wonder how you ever lived without!