Tip #1: Simple changes like LED light bulbs
Did you know that replacing one incandescent light bulb that is on four hours a day with an LED bulb has the environmental impact of planting five trees, according to howmanytrees.org. LED bulbs are also better for your health… It's science.
Sometimes the little things have the biggest impact. Replacing light bulbs with LED bulbs has a variety of benefits. From savings on your monthly electric bill to the convenience of rarely having to change a light bulb, this simple swap will save you time and money, while lessening your carbon footprint. It doesn't take much to make a change for the better.
Tip #2: Plant a garden or frequent the local farmers market
I love the idea of getting the whole family involved in living a green life. Teaching our kids at an early age about the importance of keeping our Earth clean and caring for it will last them for a lifetime. Did you know environmental wellness is a key factor in our overall well-being? Part of being intentional about our environmental wellness is caring for our Earth.
From the commitment to health and well-being to the opportunity for quality time together, having a family garden is something that not only teaches the kids about the Earth, but also puts their understanding into action. I love it when the kids get to pull up carrots for the first time in the season or check on the tomatoes everyday to see if they are ripe enough to eat.
We put in a raised garden bed before the kids were born and it's been fun to teach them about one of my own "hobbies". The opportunity to grow something that you can actually eat something I love sharing with my family. It's also an opportunity to learn about waste and food quality.
Gardening might feel a bit overwhelming at first, but it doesn't have to be. Start with a pre-potted tomato plant or pick up a few plants at the local nursery to put in a pot on the deck. Even just a few plants shows the kids the fun growth process of plants and gives a simple opportunity to talk about the Earth.
Hit up the farmer's market
Don't forget about the local farmer's market. This is a great place to find organic fruits and vegetables because what organic mama doesn't want to serve the best to her family?! When in doubt, buy local. It's good for the economy and good for the planet.
Tip #3: Make the old new again
When you consider how quickly children grow, it can be hard to invest in quality clothing because it won't fit for long. But clothing is a significant source of waste. When cleaning out your drawers, consider consignment. Especially for pieces that are in good to great condition. Let someone else love on what you no longer need. Have you heard of ThredUp? It makes consignment easy. Simply fill up the bag, send it back and wait to hear what you'll get in return.
The same sentiment is true when it comes to picking up something new. Consider buying used. Thrift stores are full of quality and unique items that will add personality and style to any wardrobe. No need to buy new every time. I have a friend who committed to only buying second-hand for an entire year and the outfits she shares on social are CUUUTE!
Tip #4: Reuse… travel mugs and bags
I love the convenience of swinging by Starbucks and Caribou as much as the next person, but I also know that many of those cups end up in the landfill. It's a great practice, although it takes some planning to create the habit, to bring your own travel mug with you to your local coffee joint. Added bonus – it will keep your coffee hot longer!
The same is true of reusable bags. I LOVE reusable bags. The design is more functional and they hold so much. I also love the idea that it limits my use of plastic in a small way. That being said, I still find value in a plastic bag but it's about doing what you can when you can, and making an effort to be green as much as you can.
I keep this SCOUT bag in my trunk at all times, because I never know when I need to stop by a store. It's the MOST durable bag I've ever had and it's so cute! I also love the pockets on the side to hold extra things so I've used it as a grocery bag, a picnic bag, and all sorts of things!
(Also, Minneapolis recently passed an ordinance that requires all retail stores to charge 5 cents per plastic carryout bag, which makes it that much more of a reason to also have a reusable bag in my car. I know many other cities are implementing similar ordinances, which helps us all remember to reuse bags when possible and cut down on waste!)
Tip #5: Meal plan and prep like a boss
For me, this is always the goal, but it's rarely as easy as I want it to be. Eating out, while convenient, creates a lot of waste. From the question of what will my child eat today to the take-home container of leftovers, the impact to the environment is much more significant than eating at home.
Meal planning and prep also eliminates stress and allows my family to eat more balanced meals. Like most mamas, I get busy and this is an area I'm always working on. I strive to plan for the week ahead and follow that plan, but sometimes we are adjusting course as we go. It's a work in progress. Still, doing it when you can, is better than not at all.
By planning a few "leftover" nights in your week, you're also helping to eliminate waste in your home. Food will inevitably go bad in our house if I don't plan for a leftover night or two each week, even though I'll admit that leftovers are not my favorite meal. However, it does make for a quick and easy dinner option which is always a win for us!
Tip #6: Clean up your products
Another easy way to make a change for the better is in the products you use. From cleaning the house to the health and beauty products you and your family use every day, there is always an option with a cleaner ingredient list that you can feel good about using in your home. I recently discovered Grove Collaborative and love the convenience of having clean and green cleaning products delivered to my doorstep. And although I'm not an expert in clean products, it's nice to know I can rely on a few companies out there that pride themselves on high quality and safe ingredients.
I started using the Environmental Working Group's Healthy Living App about a year ago, which had been a helpful guide to knowing what ingredients are in a particular product. It will even "score" specific products on their level of safety according to a few different standards, depending on what's most important to you. They've even added in food products since I've been using it.
Even Target carries products that are free of sulfates, like this shampoo.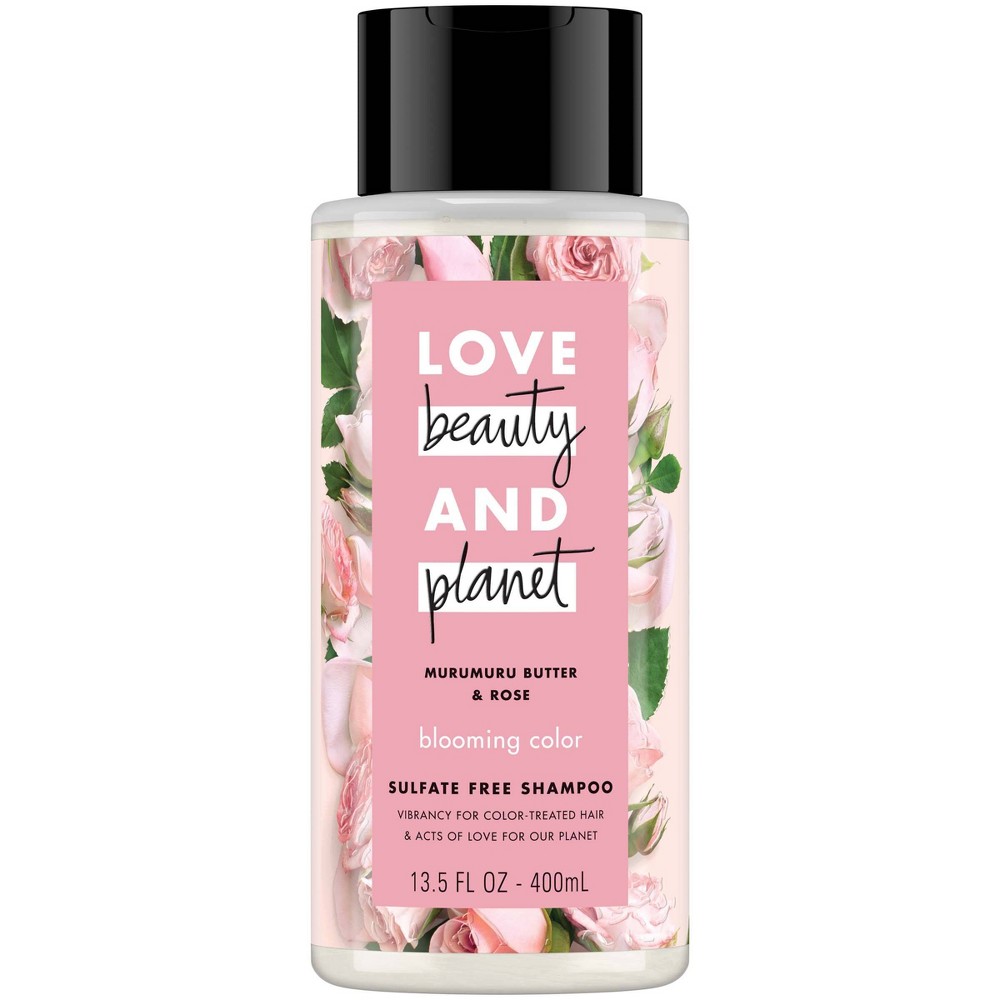 Deodorant is also a big one to watch. I love Native's deodorant which used to only be available in their website, but I was excited to see when they became available at Target!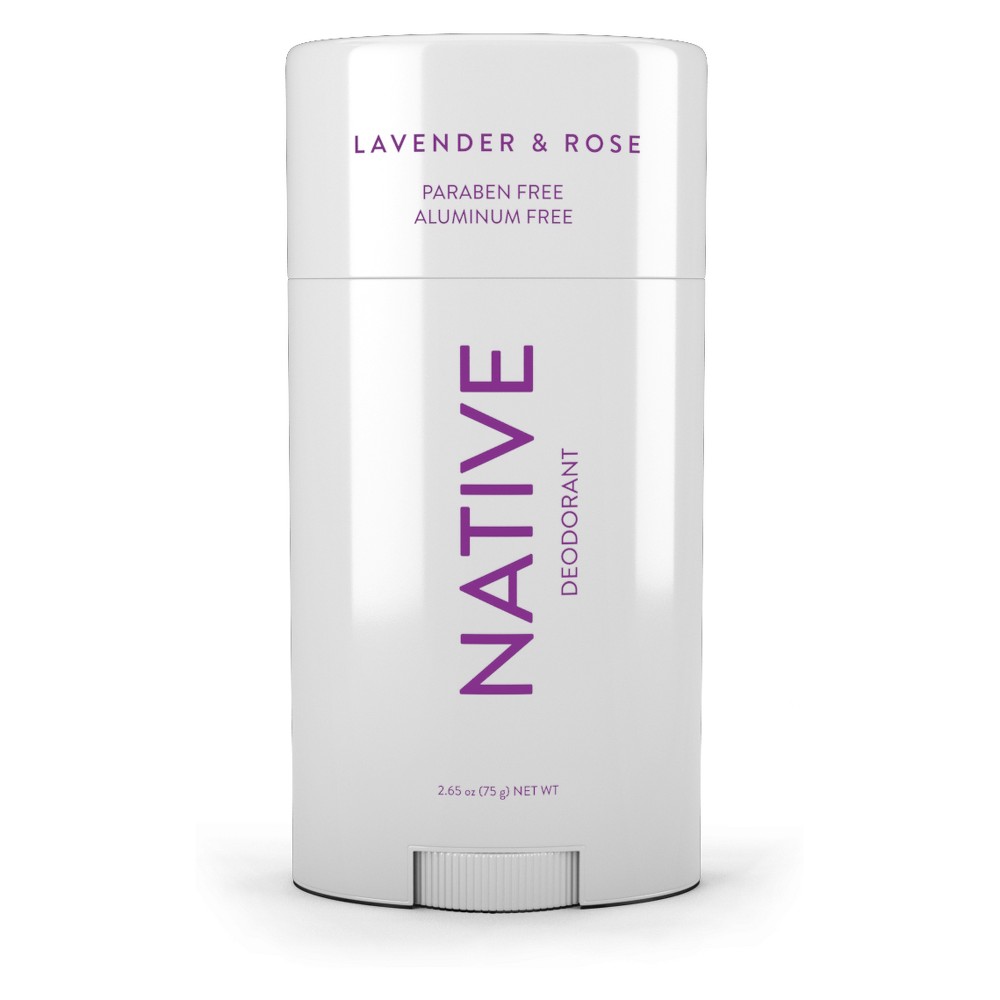 Tip #7: Leverage technology
When in doubt, leave it to technology. Today, there is a technological answer to most questions and in our house, we love our SmartThings Hub.
It's a device that turns any home into a smart home. It wirelessly connects with devices throughout the house and allows us to seamlessly manage resource usage throughout. It will even connect with your phone so you can program it to turn off all the lights when you leave the house (my mind was blown!)
Another simple solution courtesy of technology is a smart thermostat. We love our Nest Learning Thermostat! It actually learns when you're around the house and when you're home so it can dial down the temp a few degrees when you're gone, and turn it back up before you get home so you don't even notice! I also love that the app can show you how "green" you're being with your temperature in the house and it almost becomes a game to see how much energy you can save. (Seriously, the things we find amusing when we get older. #adultlife)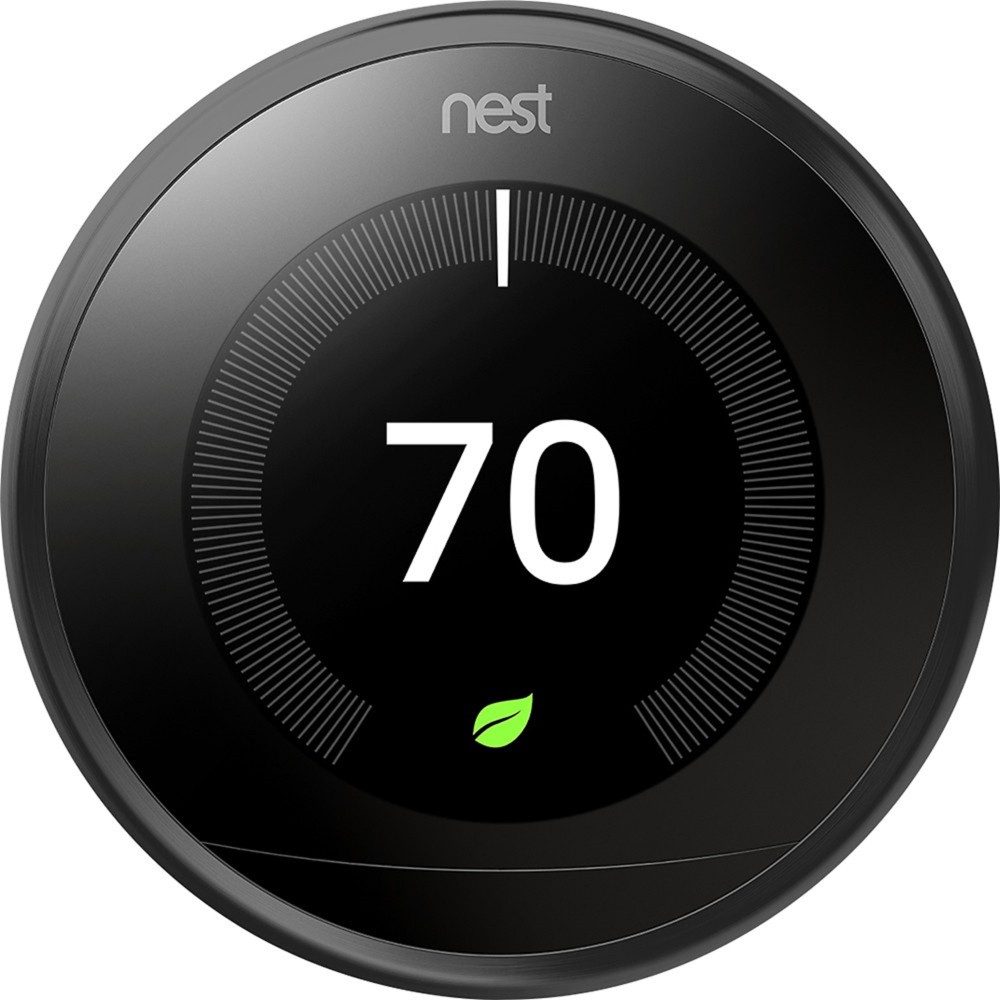 This is a great place to start if you are looking to make a change. While they may cost a bit more than the standard models, the utility savings will quickly make up for that cost.
Living a green life does not have to be difficult. Today, there are so many simple ways you can incorporate green living into your routines, from the products you use to the foods you eat and everything in between.
Comment below and let us know – What are your favorite and simple ways to incorporate green living into your family's life?