Before I jump into my recommendations, I want to let you know that some of the links below are affiliate links, which means I may earn a small commission for things you purchase directly from those links. Your purchase helps support my work in bringing you real information about health & wellness and keeping my coaching fees reasonably priced. 
Do you remember the last time you were really, truly, grateful for something or someone? Beyond the measures of saying "thank you" when someone hands you a napkin, when did you actually take the time to write a note to someone, tell them how much you appreciate them, or spend time writing down all the things you are grateful for? 
Being truly grateful takes more than just simple manners. It means being intentional with your thoughts and actions and maybe even a little vulnerable in the process, all while not expecting anything in return. 
In times when we're not feeling our best, it can be hard to want to be intentionally grateful, but research shows significant benefits to including gratitude into your daily lifestyle. 
Health & Well-being Benefits of Gratitude
Over the last 17 years, several studies about gratitude and its impact on mental health and well-being have also noted that participants noted several physical health benefits as well. 
Feeling More Energy. Participants reported high levels of alertness, attentiveness & determination, along with more energy.
Naturally Wanting to Exercise More. Studies showed that some participants had a natural increase in the amount of time they spent exercising.
Better Sleep. Not only did participants report a higher quality of sleep, but they also reported getting more sleep overall – win-win!
Less Sickness. Participants reported an improved immunity for people both healthy and sick when starting the study.
Naturally Making Healthier Food Choices. Research shows that people who practice gratitude are more inclined to eat better.
It's so common for people to go straight to a restrictive diet or intense workout program when they want to make a healthier lifestyle change. But the research may suggest that it could be a whole lot simpler than that. 
Tips for Starting Your Own Gratitude Practice
One of the studies completed showed a better overall improvement in the participants when they journaled once a week for 10 weeks, rather than every day for 2-3 weeks. For this reason, it reinforces the wellness coaching methodology of taking small baby steps to achieve big results. 
Creating a gratitude practice should be simple, and even something that fits right into your day. Here are a few ideas to fit it into your day: 
Keep a notebook by your bedside to write down your gratitude reflections from the week. Or get a gratitude journal to help with prompts on what to write.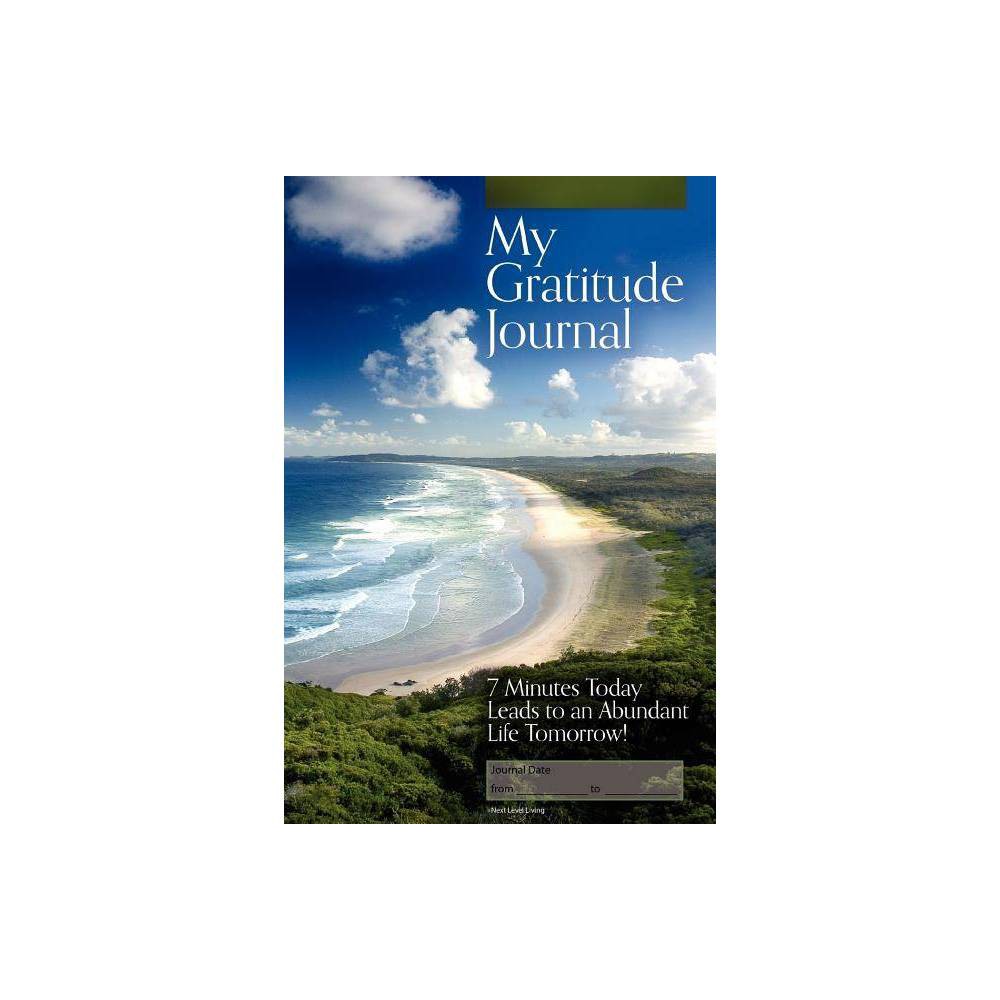 Set a reminder on your phone and use your notes section on your phone to keep track

Make it a game – once a week set a timer for 5 minutes and have everyone in your family write down all the things they felt grateful for that week. If your family is competitive like mine, the person with the longest list wins. 

Set a reminder on your calendar each month to write out 2-3 notes that include your gratitude towards a friend and mail it to them. 

Spend a few minutes writing a positive review for a local business you love. 

Leave a note of gratitude for your mail carrier. 

Write an email to someone who has helped you and let them know how much you appreciate it. Ask them how you could help them in return. 

Have a picture or artwork in your main entrance that reminds you to take a second and be grateful for your home and family every time you leave and come home. 

Tell someone else about the nice thing that someone they know did for you recently – pass the feeling of gratitude on and let it spread! 
If you've ever been skeptical of the results you might get from starting a gratitude practice, give it a try and see if you experience some of these same great health benefits. 
At the end of the day, if you try it out and decide that weekly journaling or writing notes and mailing them to friends isn't your style, there are so many other ways you can mix up the practice of gratitude. So try a few different options and see what feels great to you. 
Have you ever started a gratitude practice and noticed some great health benefits along with it? Comment below and let us know your experience!  
Check out these other articles to help boost energy levels: